High-Performance Cold Mix Asphalt for Permanent Roadway Repairs
Talk to a Specialist
Need to find out more specific information or get a custom quote?
Get in touch with one of our product specialists and get answers to your questions.
Get In Touch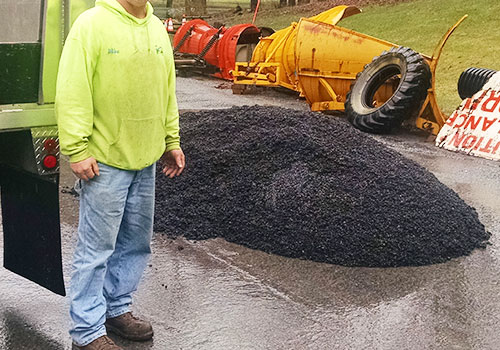 Our proprietary cold-mix asphalt can be stockpiled so that you will have the material on hand for your repairs. Competitors' material becomes unusable in a small stockpile, but you can rest assured that the cold patch will be ready for you to use even after months of sitting in your small stockpile.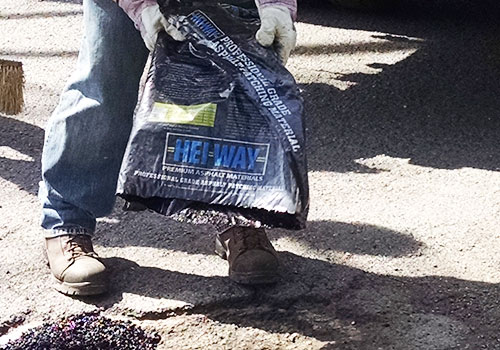 Our bagged material gives a clean and easy way to store and handle the material for small repairs. With a recommended shelf-life of up to three years, you can store the cold-mix asphalt until you need it.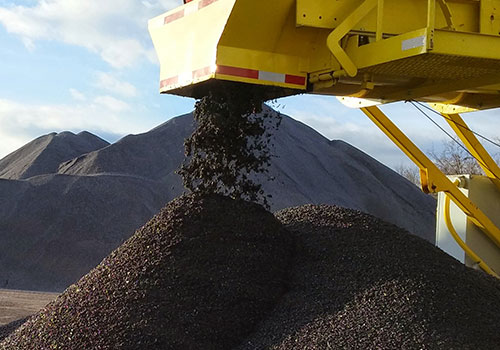 At HEI-Way we only do cold-mix asphalt. We have developed and perfected a special blend that is workable in all weather, creates a permanent repair even in wet conditions or water-filled holes. Don't waste your labor and time with alternatives that will need to be replaced with hot mix.
Why HEI‑Way Premium Asphalt Material?
Heilman Pavement Specialties has been specializing in cold mix asphalt for over 60 years, producing three types of HEI-WAY® stockpile materials, the best cold mix on the market.
HEI-WAY® materials topped competitors that included QPR, UPM, Sakrete, and even hot-mix asphalt. Some of these competitive products cost two to three times more than HEI-WAY materials. Make your budget go further and get better results with our asphalt technology.
We pride ourselves in the best customer service in the industry and will do everything we can to accommodate your delivery needs. Contact us today to request a quote!
Customer Success
Our customers rave about our product quality and customer service. Find out why they love HEI-Way.
Read What They Say